Data Intelligence
Data Analytics allows early detection of critical information and properly supports key decision making processes (by analyzing facts, relationships, people, organizations, emotions, geography).
Our Data Intelligence product leverages on state of the art Cognitive Computing and Machine Learning technologies applied to a unique knowledge base. The system supports analysts in the exploration, analysis and processing of an extensive, multi source data repository containing billions of documents (Web pages,  News, Social Data, Audio, Images and Videos).
We provide a full case management product, integrated with a GIS to geo-localize information and supporting the Intelligence lifecycle workflow.
The product implements automatic knowledge graphs creation and advanced target monitoring capabilities, linking facts, people, organizations, emotions.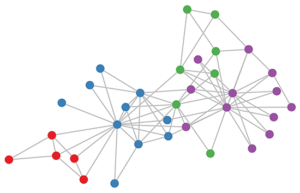 Product main features
Data Intelligence provides several dashboards to give the analysts a clear indication of the defined alerts and signals as well as a clear idea of trends.
Data Intelligence provides the possibility to configure alerts and signals to monitor proactively the knowledge base of interest.
Data Intelligence includes sophisticated and efficient workflow process and collaboration features for rapid and effective information sharing. This workflow allows a teams of analysts to collaborate at the creation of the cases, working on different collections of data and different categorizations of contents.
Data Intelligence is tailored to fit the analyst's perspective and the user's domain, delivering the ability to collaborate across the organization's analytic teams. It provides the right information, in the right context, to the right place, on time.
Solutions
Data Intelligence can represent a unique tool to support Governative  and Corporate Intelligence.
Data Intelligence can support internal research teams of Financial Institutions in monitoring Non Financial risks (es. Geopolitical, Reputational risks of Investments, counterparties, shareholders etc.).